Shttercase V2 for iPhone XS Max
We have redesigned the lens mount and the battery grip for Shuttercase XS MAX. Better buttons, better compatibility, better ergonomics, and better charging. Now, you can mount Moment lenses on both the first ( wide ) and the second( portrait ) iPhone lenses. 
Mechanical Shutter Button 
iPhone with Shuttercase is AI with Mechanical. You get the best of both worlds. Our Unique physical shutter button doesn't rely on Bluetooth or hardware to plug into the iOS system.  Just swipe on iPhone Camera App and press the shutter button embedded in the case. Feel the satisfying click of a Real Camera. Shoot by one hand. Shoot vertical.  Quick and Easy.
Replaceable Camera Handle
Tired of using one hand holding the phone and the other one fumbling around on the touchscreen? Shuttercase gives you a camera handle that enables to you hold and shoot your phone with one hand, like a light-weight DSLR, without the DSLR weight.  Better yet: when you don't want the camera handle, just remove and replace it with a leather cover that comes in the packing. Then you got an everyday case!
3000mAh Battery
Built-in the Camera Handle
Shuttercase removable camera handle does much more than making it easier to take photos. Inside is a powerful battery that recharges your phone as you take photos and videos. Handy. Removable. Pocketable. And since the camera handle is removable, you now have a battery case with battery removable.
Moment Lens Interface 
We have redesigned the lens mount for Moment lens users.  Now, with a brand new material and a metal lens stop,  we make sure that your lens is safe and sound in our lens mount. Our lens mount plate is replaceable and removable. This feature, combined with its mechanical shutter button and a big battery, makes your iPhone a real working horse. Currently, Shuttercase Xs Max is compatible with Moment V2( M ) lens system, including the popular Moment Anamorphic lens, the Wide 18mm lens, the Tele 58mm lens.  Not compatible with the V1 ( the O series ) lenses. 
iPhone Stand Built-in
Shuttercase removable camera handle also acts as a stand for your iPhone. It's easy to watch movies or browse through your photos hands-free, in either horizontal or vertical position. 
Selfie has never been easier. Just position Shuttercase vertically, keep a little distance and start iPhone count-down self-portrait shooting mode. 5 seconds later, you got a perfect portrait! IGTV & Instagram users will find this function so handy.
Everyday Case that fits your jeans
Shuttercase is not another cumbersome camera gear.  We design it always with our everyday user in mind.  Just remove the camera handle and push on the thin leather cover, you will get a light-weight everyday protective case.  What's better, the mechanical shutter button is still there.  Shuttercase is the ultimate tool we create for you photo-lovers and Instagrammers.
Better with Nylon Strap
We have created a Nylon strap to match Shuttercase so that you can easily hang it and carry it anywhere.  
Specs
Dimensions: 163 mm * 85 mm
Thickness: 4.4 mm
Weight without battery grip: 77 grams
Battery Grip weight: 67 grams
Battery Capacity: 3000mAh/11.1Wh
Output: 5V = 1A
Input: 5V = 1A
micro-USB cable (for charging the battery grip)
Included in the box:  one Shuttercase including 11.1Wah battery camera handle, one micro USB-USB charging cable,  one black pouch for camera handle, one black nylon strap, one leather surface effect hand grip to replace the camera handle, four thumb buttons. No lens included.
As Featured on Media
"The modular design - lens mount, camera handle with battery, leatherette cover and thumb rest are all removable - allows you to use the battery pack when taking pictures with your iPhone and removing it and other components and leaving them at home for normal smartphone use. It also sets the Shuttercase apart from competitors such as the Pictar camera grip or battery packs from Mophie and others." — Lars Rehm | DPREVIEW 
"Shuttercase is an engineering masterpiece that transforms your smartphone into a professional-looking camera. It's not a DSLR, but it's far better than a point-and-shoot."—Jordan Carton | Gear Hungry
"Your iPhone is a great camera trapped in the body of a smartphone.  Shuttercase restores the ergonomic sensibility of your ancient DSLR to the iPhone with a grip and mechanical shutter button for quicker, reactive shooting." —David Pierini |  Cult of Mac
Javen Dovey recommends Shuttercase
Customer Reviews
06/28/2021
Bryan S.

United States
Great Case
I really like the design of the case and find that it instills more confidence while taking photos. The only downside is that the thumb rest is removable and thus I am likely to misplace it. Thankfully there are extras included.
05/08/2021
Seth L.

United Kingdom
Very ingenious.
This makes handling the phone so much easier when it comes to taking pictures. The power bank in the handle is an extra bonus.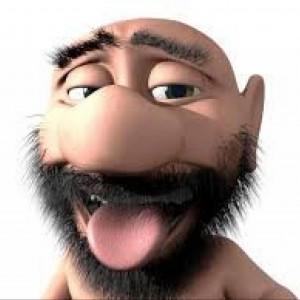 JW
08/26/2020
Joel W.

United States
Amazing transformation
I only have this a short time, but so far all positive. I have tried two other shutter grips, that did the job, but no where as well as Shuttercase. The big problem I have found with the other grips is that they connect via Bluetooth. I have seen delays, when the shutter release is pressed. With Shuttercase, there isn't any delay, as it uses a mechanical shutter button. I am very happy that Shuttercase uses any IOS app that allows up/down arrows as shutter button. One of the other devices used their own app. So it all comes down to how well Shuttercase does the job of smooth shutter release. And it does live up to that. I also find the lens mount to be very strong compared to others that use plastic mounts.
07/14/2020
Cortez H.

United States
Shuttercase
its as described, very easy to use.
07/13/2020
Keith V.

United States
Best iPhone photography add-on yet
The grip is perfection, controls are positive and well placed. The material quality is much better than I expected. Compatibility with Moment lenses and thoughtful touches like a thumb rest are icing on the cake. Quick delivery and a great price. What's not to love?